Digital Health & Medical Devices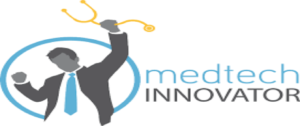 Digital Health and Medical Devices represent two of the most significant opportunities for non-drug medical technology growth and innovation.  For the state of Michigan, the majority of the activity in this space is clustered around discrete geographic locales (SmartZones and/or university research clusters) to support the companies contiguous to these locales:
Southeast Michigan / Southwest Ontario, spanning an area from Ann Arbor, Michigan to Windsor, Ontario
West Michigan, encompassing the Holland / Grand Rapids area
Southwest Michigan, including Kalamazoo, Battle Creek and Lansing
MI Innovation Alliance has been working a number of state, national, and international innovation and industry leaders who see great promise for the state in expanding beyond the contiguous location model. The structure of such an endeavor is still under development, with plans that include:
Working with major Michigan healthcare centers, nationals caregiver organizations, and local, regional, national and international innovators and universities to better leverage the resources of the multi-state Great Lakes region and Canada

The focus of this effort is digital and mechanical life science and healthcare, as well as in many non-medical fields with cross-over technology potential

Utilizing industry-developed sets of "Technology Innovation Needs" to seek out promising new technologies on a global crowd-sourcing basis
Evaluating those technologies in a multi-round competition or challenge format, with the finalist selection at an annual event held in Michigan with a major partner
Establishment of a comprehensive support network of companies and industry experts willing to help mentor innovators, support industry partnership introductions and/or facilitate collaborative projects to achieve faster commercial success
If you'd like to get involved, or just register for periodic news and updates, click on learn more and we'll keep in touch with you.