EmiSense Technologies – 2008 GAMIC Winner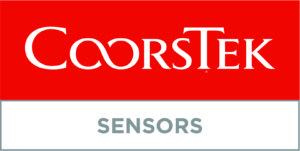 EmiSense Technologies – now a unit of CoorsTek Sensors – develops next-generation emissions sensors, combining technical ceramics and advanced signal processing. Smart sensors are the critical enablers for ultra-efficient clean combustion and energy. EmiSense leverages a unique patent portfolio, domain-specific expertise, and global manufacturing capabilities to provide proprietary components to strategic partners.
EmiSense's sensor technology for clean-combustion exhaust streams includes lower cost, more accurate digital sensors to measure oxygen (O2, lambda), combustion particulates, hydrocarbons, and oxides of nitrogen (NOx).
EmiSense Technologies LLC (originally as Innovate! Technology) took 1st place in GAMIC in 2008. After forming a joint venture with CoorsTek, Inc. in 2009, the company received $3 million in 'B'-round venture funding in 2011 and $6.5 million in 'C'-round venture funding in 2013.  Volume production for OEM vehicles is targeted for model year 2017.
For more information visit CoorsTek Sensors.
SiNode Systems – 2015 GAMIC Winner

Founded in 2012, SiNode Systems is an advanced materials company developing silicon-graphene materials for the next generation of lithium-ion batteries. SiNode materials offer higher battery capacity and faster charging rates, all while being produced via a low cost solution-chemistry-based manufacturing process. SiNode seeks to change the landscape for lithium-ion batteries so they can meet the demands of a wide range of industries, from consumer electronics to electric vehicles.
SiNode's technology utilizes a composite of silicon and graphene in a layered structure, which was developed, optimized, and patented by their team working in collaboration with researchers at Northwestern University and Argonne National Laboratory.
SiNode won GAMIC's category for vehicle electrification in 2015.
The company has been awarded $4 million in funding in 2016 from the US Advanced Battery Consortium and the US Department of Energy (DOE) for development of advanced anode materials for automotive lithium-ion battery applications. They have also been granted a Small Business Voucher for work done in collaboration with Argonne National Laboratory. Midwest Energy News selected SiNode Systems' CEO Samir Mayekar as a member of its "40 Under 40" awards list.
For more information visit www.sinodesystems.com